We're excited to announce that we'll be attending SuiteWorld this year for the 8th time! The trade show, hosted by Oracle + NetSuite, will be held in Las Vegas, NV for the second consecutive year from April 23 - 26, 2018.
You can find us at our booth (#845) at the SuiteWorld Expo from Monday through Thursday (see agenda below), or schedule some time for a personal meeting by reaching out to us at sales@contivio.com.
At our booth we'll be demonstrating our new feature for NetSuite: Dynamic SMS alerts. Our "Dynamic SMS alerts" feature allows you to automatically deploy text messages to customers when their orders ship, their returns are approved or their cases have been completed.
We are also looking forward to the breakout sessions at SuiteWorld! One of our customers, Sean Murphy from RMF, will be speaking about how Contivio is a vital part of their NetSuite platform in the session "The SuiteCloud Development Framework in Real Life" [SES1177-DEV]. You can learn more about his session in the SuiteWorld session catalog.
For more information about the event, check out the SuiteWorld 2018 website. We look forward to seeing you in Vegas!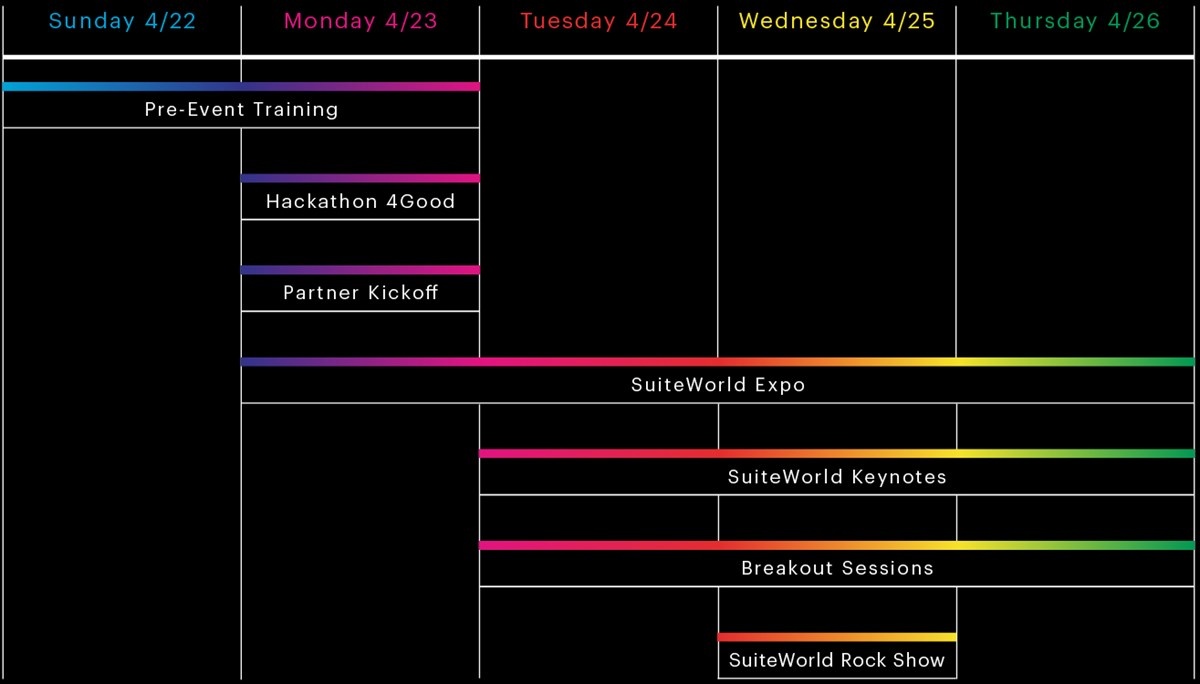 *Image courtesy of Oracle+NetSuite
If you would like to preview the new feature before SuiteWorld, please feel free to book a demo or contact us at sales@contivio.com.