As part of our commitment to developing leading contact center functionality, we're thrilled to announce Dynamic SMS Campaigns for NetSuite. Built to satisfy needs across all verticals, SMS alerts driven from NetSuite will enable sales and support teams to thrive. With text messaging such a key mainstay in our day-to-day lives, receiving SMS updates relative to Sales Orders, Cases and RMAs, will position your organization to meet the customer demands of today.
Designed and scoped with the help our of trusted partner NetSuite, our SMS suite is fully automated without any manual intervention. The list below highlights our extension of key NetSuite modules (i.e., ERP and CRM), using SMS as the driver:
Sales Orders ("SO"):
When a NetSuite Sales Order is created, Contivio will text the client their SO number and ship date.


When their SO status changes, Contivio will SMS the client their updated NetSuite status (e.g., actual ship date, tracking number).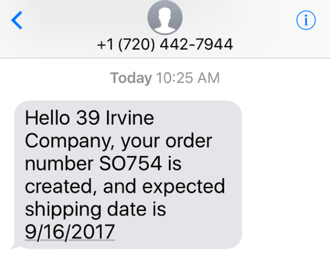 Case Management:
When a NetSuite Case is created, Contivio will SMS the client their Case number for tracking.


When a Case status changes, Contivio will alert the client via SMS (e.g., case closed).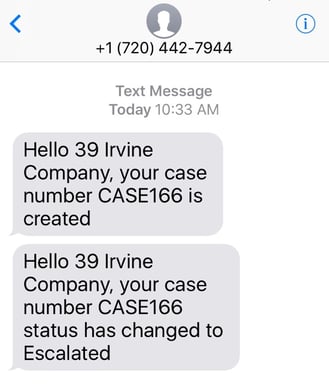 Return Merchandise Authorization ("RMA"):
When an RMA is generated in NetSuite, Contivio will SMS the client their RMA number.


When the RMA status changes, Contivio will alert the client via SMS.
What is great about this technology is that regardless of your vertical (e.g., retail, manufacturing, nonprofit), our SMS suite can be shaped to spec. By taking the heavy lifting off your staff, sales and support teams can focus on what is important - growth and sustainability.
In addition to outbound SMS triggers, all inbound replies will be logged into NetSuite as CRM activities. We will also enable your customers to leverage our self-service IVR to check any active status in real time. From an overall standpoint, our SMS suite is aligned to enhance our full omni-channel offering voice, chat, SMS and email. Coupled with enterprise grade integration, NetSuite users will have the complete 360-degree view of all customer touchpoints.
Stay tuned as we're on track to release some great features this quarter. In the meantime, don't hesitate to reach out if you have any questions about our Contact Center and Telephony solution.
Also feel free to contact us if you want to set up NetSuite Dynamic SMS campaigns in your contact center, or book a demo with our team to learn more.