Contivio & NetSuite have combined to deliver the ultimate contact center in the cloud. Every NetSuite instance can be extended into a powerful call center product coupled with omnichannel capabilities where customers can choose their channel of choice (e.g., Voice, SMS/MMS, Email and Live Chat).
Our leading NetSuite integrations have revolutionized the concept of contact center deployment, whereby your call center staff can leverage practical AI across all unified channels. Lets dive into the must have tools that will place your call center on steroids and transform your business into a fine tuned coalition.
Automation
Equip your sales and support teams with tools to streamline the lead to cash cycle and improve your customer experience.
Intelligent Screen Pops: Save time and increase customer satisfaction by ensuring the customer is routed to the right agent with cloud AI across all media channels. Our dynamic screen pops ensure the customer dashboard page is immediately popped displaying all customer details, past interactions across multiple

channels

, and ERP data. This 360-degree data works great for both sales and support staff.
Interact on your customers channel of choice: Let your customers contact you on the channel that is convenient to them and empower your support team to follow up on any other channel whether that be voice, SMS, live chat, email, or fax.
Schedule follow-up calls: Sales and support reps have full autonomy to schedule a call directly from NetSuite and leverage Contivio to auto-trigger that task, mitigating any chance of reps forgetting to follow up when scheduled.
Reporting & Analytics
To further enhance visibility, Contivio's real-time reporting & dashboards provide granular insights across contact centers and teams.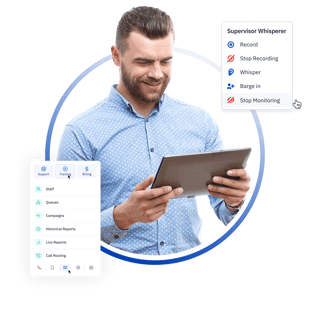 Drill down deeper into staff activity: Agent stats are a great way for scanning for red flags, such as increased declines, with the flexibility to run staff comparisons across completed activities and talk time.
Leverage realtime dashboards and charts: Our dashboards provide averages and totals across active channels, coupled with edit functionality for real-time grade of service tracking, with options to aggregate departments to display on a wallboard.
Standard historical reporting with extensive filtering capabilities: Contivio provides standard historical reporting with extensive filtering capabilities. Reports are generated on demand and can be selected by date interval, agents, agent groups, queues, and media type. Reports are accessible through the supervisor agent in real-time.
Ecommerce/Sales
Drive new growth and track customer activity with Contivio's sales automation tools.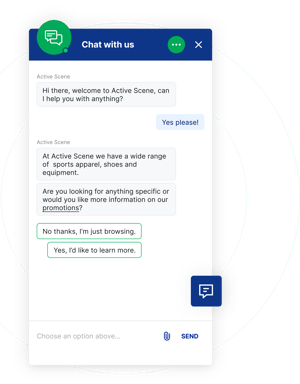 Deploy live chat on your website: Create custom eye captures that pop out and drive engagements with first time or repeat customers visiting your website. Leverage dynamic chatbots whereby you can direct customers to your knowledge base or allow them to retrieve CRM updates, such as tracking information.

Ensure your V.I.P. customers are always looked after:

Features like Priority-based queuing help guarantee that your customers will receive the level of care they deserve. Contivio uses the data from your CRM, such as account numbers or zip codes, to route your customers to the agent (or self-service IVR) most qualified for their needs.
Utilize dynamic outbound sales dialers: From the minute a lead enters NetSuite, regardless of the lead source, such as calls, website lead forms, or chat inquiries sales reps can run preview and progressive dialer campaigns with full UI control with Contivio.
Our #1 rated Contact Center SuiteApp for NetSuite has deployments in over 50 countries around the globe ranging from 5-1000 seats.
When you choose Contivio's unparalleled NetSuite integration, you provide your agents with the best tools to improve customer experiences, generate leads faster, shorten the sales cycle, and improve productivity.
If you have the chance to improve staff efficiency upwards of 35% and save countless hours automating redundant workflows wouldn't you jump at that opportunity? With that being said, it's easy to see why so many companies have already made the switch to Contivio to get more out of their NetSuite environment.
Keep in mind these were just a subset of our enterprise call center suite. For deeper insights into channels, routing capabilities, reporting, and CRM integrations please contact us at 1-800-282-8105 or feel free to book a demo by clicking on the link below.
---
About Contivio: The leading Cloud Contact Center & Telephony solution for your CRM. As a multi-channel contact center provider, Contivio acts as the conduit between the customer and agent to transform your CRM into a fully-fledged call center coupled with IVR, ACD, and CTI.