For companies that utilize both NetSuite (ERP) and Salesforce (CRM), depending on the team, Contivo is able to seamlessly integrate into both systems to ensure that each customer gets the best service every time they call, chat, email, fax, etc.. If your company utilizes more than one customer and sales management software suite, Contivio offers a dual integration solution that will allow you to extend your software investment and provide your customers with the best experience possible.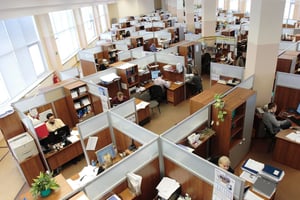 The Contivio contact center and telephony solution can be plugged into all facets and systems of your business without any interruptions for either your agents or clients. The Contivio interface will pull the same customer record and detail for your agents, no matter whether their team uses NetSuite or Salesforce. The customer data will transfer across both platforms, whether the customer contacts your company via phone, chat or any other Contivio supported channel.
For example, if a call initially comes into your sales team, the client record will screen pop in Salesforce for your sales team and include all of the customer's information and historical data. If that salesperson then transfers the caller to the customer care team, the call will then screen pop for the agent in their NetSuite environment - either to a new/existing case, customer or transaction record.
The benefits of utilizing the Contivio NetSuite and Salesforce dual integration include:
The dual integration allows you to keep all of your customer-facing software systems on one contact center solution, rather than investing in more than one or transferring customers between systems.
By using only one contact center software system in Contivio, you're able to keep all of your customer records and contact details in one system.
Reports can be pulled seamlessly and in a standardized format, because all of your data is in one location.
In the Contivio system, regardless of where the agent uses the system, you can manage roles and permissions across the board.
Your agents can support customers through all channels, including phone and chat.
Your customers will never know the difference, whether they're talking to an agent using either Salesforce or NetSuite.
If you're curious to learn more about the Contivio dual SalesForce and Netsuite integration, we'd love to give you a free demo.
Contivio is one of the top-rated Call Center software plugins for NetSuite, allowing you to extend the core functionality of your CRM and ERP investments. Click here to learn more about the many features Contivo offers, and sign up for a free demo here. If you have any questions, feel free to reach out to Contivio at sales@contivio.com.