In light of the recent COVID-19 (Coronavirus) news, many businesses and organizations across the country are facing unprecedented call volumes in recent weeks. Airlines are fielding calls from customers changing or canceling flights, hotels are adjusting reservations, and medi
cal offi
ces are scheduling patients. Managing the calls in a timely manner not only allows for good customer service, but it also helps people through challenging times. Here at Contivio, we know a thing or two about mas
sive call volumes, and we're here to help, too.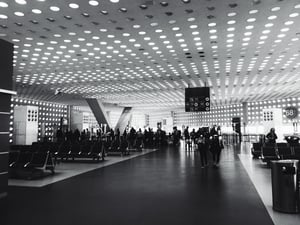 The Contivio all-in-one contact system and telephony software platform was designed to extend your CRM by helping companies like yours connect with customers and potential customers in the most efficient and timely manner possible. We've developed many solutions to expedite customer calls and decrease wait times, even in the busiest of periods of heightened call volumes.
The best Contivio features for handling mass waves of contact volume include:
Option for a Callback: As a customer waits on hold for an agent, our system allows you to give the customer the option for a callback when the next agent is available. This reduces the number of people waiting on hold and is proven to improve customer satisfaction.
Online Chat: Agents can serve as many as five customers at a time with our online chat system. This reduces the overall wait time and allows your agents to give people the help they need sooner.
Dynamic IVR: Our system gives you the ability to change your interactive voice response (IVR) message on the go to alert customers to high call volumes while giving them alternative support options.
Expected Wait Times: By telling customers their expected wait time, you can better manage expectations and help streamline the process.
Contivio is uniquely designed to extend your CRM investment to provide customers with the best service and shortest call times, even in cases of inflated call volume. If your organization is using the Contivio system already, please be sure to leverage these features in light of heightened periods of call volume.
If you are not on the Contivo system yet, set up a free demo to see how it can help your team manage busier periods like these. Contact us at sales@contivo.com for more information.
And in the midst of the COVID-19 outbreak, the Contivio team is fully committed to serving our clients. Please keep a lookout for further information and website updates from the Contivio team.