At Contivio, we understand how important it is to have real-time data in a timely fashion, without any hassle. In order to provide our users the ability to access the information they need to make important decisions, we've added a new administrator feature for contact center leads, sales managers, and other team leaders to do just that. Introducing our new Composite Reporting system!
This new administrator feature will give you the ability to combine multiple existing Contivio reporting functions in one file. You can pull in any reports you need, such as an agent utilization report, queue report, or disposition report, and export all of the information to one file. This will give you important information about your business side-by-side to compare, study, and help make key decisions. The file can also be downloaded and it will auto-export to any person or supervisor you've added to the report.
This new feature can be used in many flexible ways to meet your needs. For example, you could pull a Composite Report to compare a utilization report to a queue report to see where your team has inefficiencies to streamline the process for your customers.
To use the new Composite Report functionality, follow the simple steps below (note that you must be an administrator on your account to access this section).
Select the composite reports option under "Call Center -> Reports".

Add the email addresses of any users you want to see the report.

Choose the desired reports you wish to include in your composite and determine the export period you wish to include in the report, whether it's daily, weekly, monthly, or otherwise.

Click "Save" to continue and the reports will auto-export to all of the users you added, including yourself.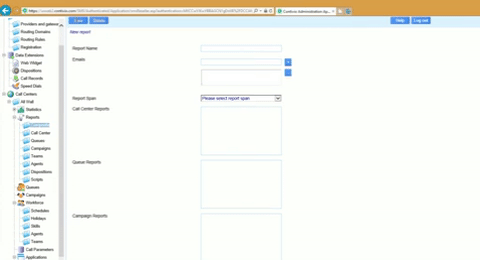 If you have any questions about how to use Composite Reports, don't hesitate to contact us.
If you're interested in learning more about how Contivio can help make your CRM more efficient and effective with tools such as Composite Reporting, click here to schedule a free demo.