White Labs Streamlines Global Operations with Contivio
White Labs, a global brewing science company based in San Diego, has been able to dramatically improve their customer experience by integrating the Contivio Contact Center & PBX Solution into their NetSuite environment.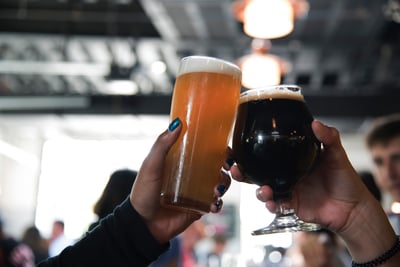 White Labs provides top-notch products to brewers and breweries around the world, including liquid yeast and fermentation products, as well as services, education, and scientific analysis of products to further the art of beer-making. White Labs has four corporate hubs worldwide and more than 100 team members serving the needs of its customers both online and over the phone.
With a desire to expand omnichannel engagement (e.g., voice, live chat, email), decrease customer hold time, and improve CSAT survey results, White Labs began looking for a solution with leading NetSuite integration.
White Labs has been extremely pleased with the results their clients and team members have experienced after integrating Contivio into their NetSuite environment. After analyzing 2019 survey results, it was clear their Contivio investment hit the mark.
The Contivio platform has saved White Labs thousands of dollars in operating costs, cut over 30 seconds off per call, and was able to seamlessly integrate into their NetSuite system. Moreover, it was all completed on time and within budget.
White Labs has also benefited from improvements in comprehensive reporting, offering better visibility across the business. Contivio's callback feature has eliminated the problem of frustrated customers making multiple callbacks and has mitigated skewed reporting data. The White Labs team has also thrived with the addition of voice and chat screen pops, automated activity logging in NetSuite, and click-to-dial.
"After going through an incredibly difficult integration with our last software go-live, I was worried about taking on another. The Contivio team completely proved I had nothing to worry about. They did all of the heavy lifting, perfectly executing our integration on time and on budget. Our capacity to field orders drastically increased when we launched NetSuite, and that number has continued to expand since our Contivio go-live." - Kathryn Small, Special Projects Manager, White Labs
Cheers to great beer, streamlined operations, and happy customers!
Contivio is the global leading Omnichannel (voice, live chat, SMS, email, fax, social) Contact Center and PBX solution for NetSuite. Click here to learn more about how Contivio can extend your NetSuite core functionality to drive more sales and improve customer experience. It's time to get more out of your NetSuite investment. If you have any questions feel free to reach out to Contivio at sales@contivio.com.